Marketing Communication and PR Specialist [ToBILET.PL]
ToBilet.pl
Online ticket sales platform for cultural and sports events, fairs and concerts is looking for candidates for the position of: Marketing communication and PR specialist
Place of work: Poznań
At the position of a Specialist, there will be tasks in the areas of:
designing, implementing and controlling comprehensive marketing campaigns for such events as: concerts, theater performances, sports competitions and other events supported by ToBilet,
marketing 360,
digital marketing: m.in. social media, Google Ads, Google Analytics
copywriting, including expert articles,
preparation of promotional materials (in cooperation with the graphic designer)
cooperation with the media,
website content management
We expect candidates to:
experience in the promotion of events and events,
experience in the implementation of marketing activities, in particular in the digital area,
a creative approach to the implementation of tasks,
the ability to divide time into various project tasks.
this is the perfect job for you!
What will you gain, apart from stable work on a contract with a timely payment of remuneration?
When analyzing applications, we will give preference to Candidates
whose applications relate directly to our advertisement!
We invite rekrutacja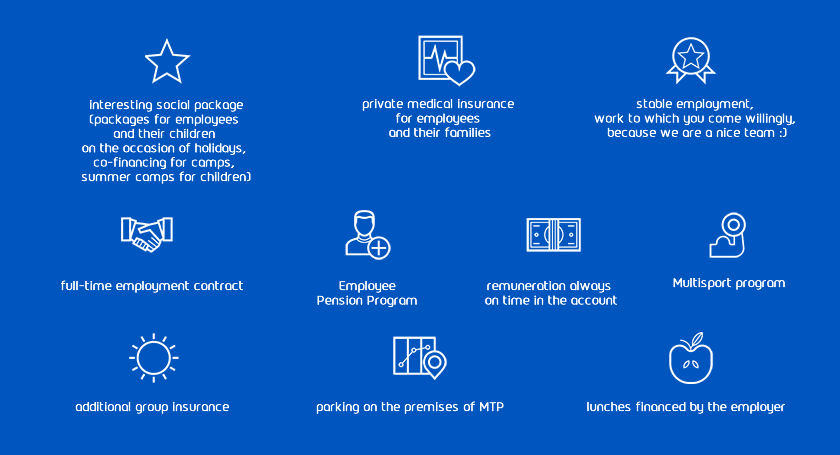 Sounds good? Send us your CV and portfolio!

Candidates interested in the recruitment process are asked to apply using the following recruitment form:


***
The administrator of personal data is Międzynarodowe Targi Poznańskie Sp. z o. o. with its seat in Poznań, ul. Głogowska 14. Personal data will be processed for the purposes related to the recruitment described above, until 3 months after the date of expiry of the recruitment advertisement on the pracuj.pl portal. Complaints and objections to the processing of personal data on the website should be reported by e-mail to the following e-mail address: iod
(Data Protection Officer). If necessary, the data may be made available only to entities cooperating with the Administrator for the purpose of recruitment. You have the right to access your data and request its rectification, deletion or limitation of processing, opposition to processing, withdrawal of consent or lodging a complaint to the supervisory body and the right to transfer personal data. We assure you that we make every effort to provide physical, technical and organizational measures to protect personal data against accidental or deliberate destruction, accidental loss, alteration, unauthorized disclosure, use or access, in accordance with all applicable regulations.