Poznan Motor Show 2019
4/2/2019 11:28:53 AM
146 718 visitors, 170 exhibitors in 5 salons and 15 pavilions, over 1000 vehicles - this is what the Poznan Motor Show 2019 looked like. A total of 60 premier cars, including concept cars, were shown.
For many years Poznan Motor Show has been not only an automotive exhibition, but also a series of accompanying events and attractions prepared so that every guest of the MTP Poznan Expo will spend here fantastic and family time. Exhibitors also took care of visitors and offered them various attractions, such as driving a car in virtual reality on a VR device and the opportunity to participate in racing electric cars controlled on the basis of read brain waves, there was also a simulation of rollovers or test drives.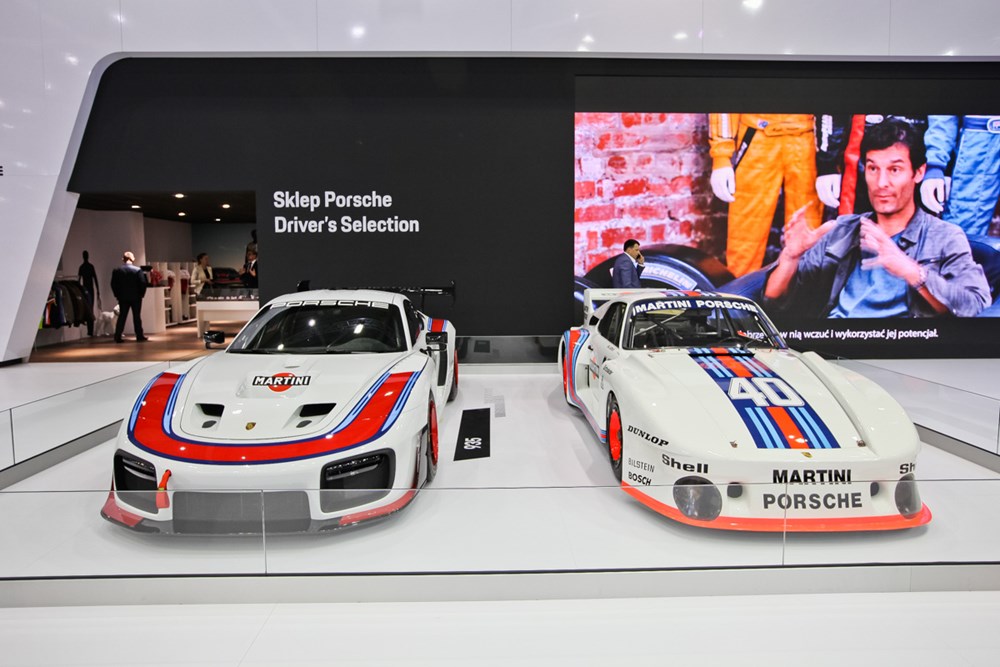 Meetings with stars is one of those elements without which Poznań Motor Show would not be complete. Thanks to the TVN Turbo crew, you could meet Kuba Bielak, Adam Kornacki, Dagmara Kowalczyk, Grzegorz Duda, and Krystian Plato. In turn, the Videobloger Arena gathered well-known YouTuber and influencers of the automotive industry. There were also the fastest Polish racers on racetracks in Poland and around the world, namely Gosia Rdest, Patryk Pachura, Ścigacz, Motobanda and Kickster.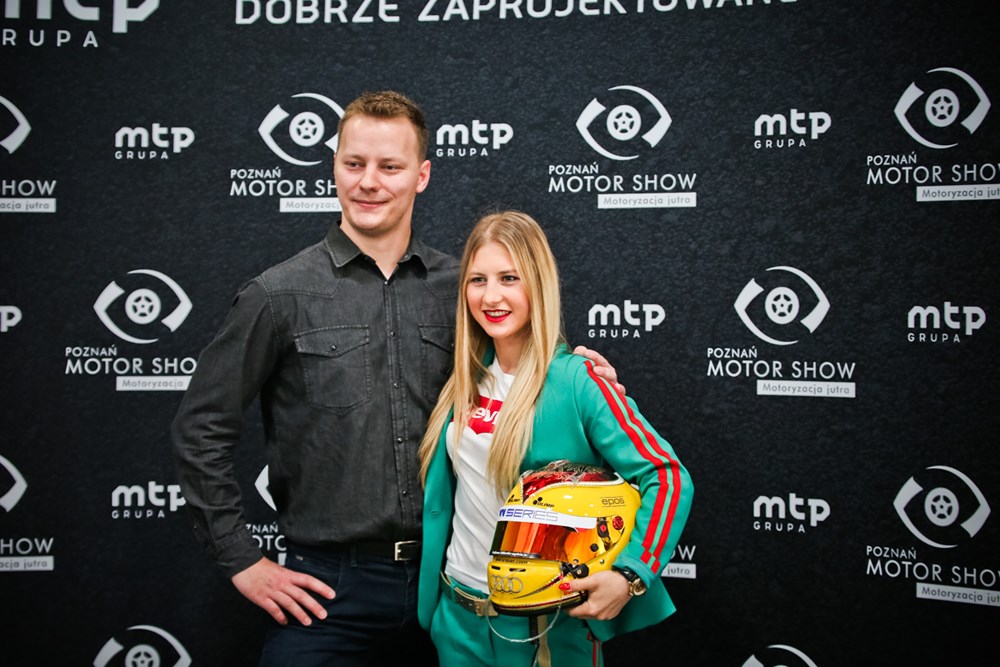 Congresses and debates

This year's event was held under the motto of Mobility of Tomorrow. In addition to the place for the presentation of autonomous, conceptual, electronic, hybrid and hydrogen powered cars, it created a space for substantive debate. For the second time at the Poznań Motor Show, there was a two-day Move Congress addressed to public administration, local governments, scientists and industry associated with the idea of alternative fuels. The conference was honored by the  presence of Minister of Energy - Krzysztof Tchórzewski, President of Poznań Jacek Jaśkowiak, prof. Zdzisław Krasnodębski and Krzysztof Hołowczyc.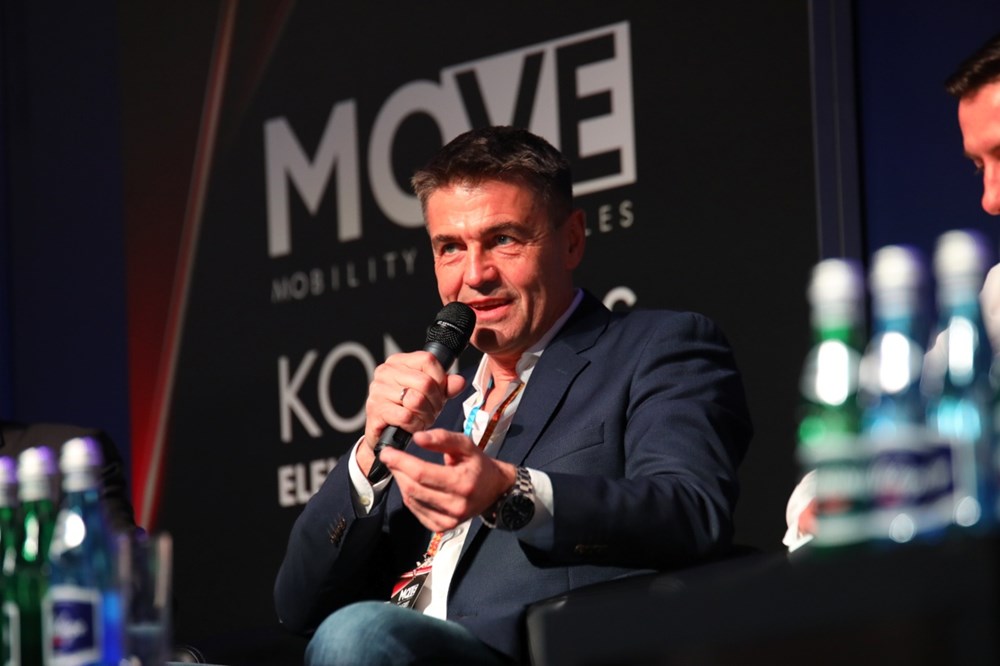 In parallel with the Poznań Motor Show Alternative Fuels Technology fair was held, which is addressed primarily to producers and distributors of LPG, CNG, LNG installations, fuel tanks, technological solutions, refueling station equipment, as well as professionals involved in fuel transport and workshop equipment . Among the exhibitors there were industry leaders including from Poland, Italy and Turkey. During the trade fair exhibition, visitors could see cars that used modern solutions to supply alternative fuels. These included: GMC Sierra, SEAT ATECA, MAZDA 6, Renault Megane, LANDIRENZO, FORD MONDEO 1 and Kia Ceed.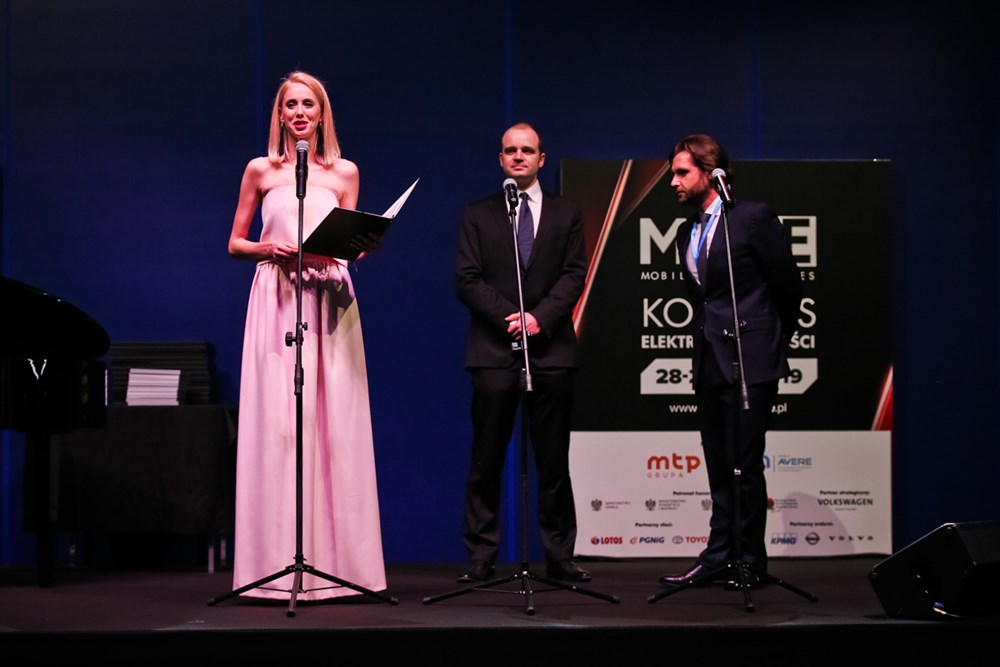 Awards distributed
 
This year, the plebiscite for the awards of motoring journalists was settled for the sixth time. The only criterion for selecting the prize was the subjective view of the individual members of the Chapter.
 
This year, prizes have been awarded to brands such as:

KIA - GRAND PRIX CHAPTERS for the "Picanto Cup" initiative (Kia Platinum Cup),
for the investment in young players and the racing weekend with Robert Kubica
Auto Fus Group from Martin Sliwa from Rzeczpospolita Moto - for an excellent stand
Audi - from Adam Kornacki from TVN Turbo - for an innovative approach
for eclectic motorization power performance dynamics style
Audi - for the e-throne - Piotr Wielgus from the Fleet Manager for the e e throne and showing,
that eclectic motoring can be exciting
Porsche stand from Szczepan Mroczek for loyalty to emotions, for unique exhibits
Michelin from Kuba Bielak from TVN Turbo - maintaining very high quality with a large range of products dedicated to the vastly diversified car market. The ability to adapt to the dynamics of technological changes
in cars.
Young Mechanics Championship from Grzegorz Duda from TVN Turbo: if there are no new mechanics, engineers or designers, then in 10/20 years there will be no fairs
Volkswagen ID. CROZZ from Katarzyna Frendl from Motocainy.pl for clever combination of suv and coupe body and electric drive
Volkswagen - for the development of zero-transport transportation - from Wojciech Kukuła from the Fleet
Lambretta Almot impost from Lech Potyński from the World of Motorcycles for return
to the market of a large scooter brand - the legend of scooter
Installation of Camper Flex WaveCamper from Piotr Kozłowski from Camprest
VW Transporter for interesting and practical camping development on a small van
Indian FTR 1200 from Michał Brzozowski from Motogen.pl for the fact that Indians courageously entered unknown territory from the production of motorcycles segment chopper and cruzer ftr is the first of their motorcycle, which is designed to generate the best performance
Skydancer Apero Camper Cabrio from Sebastian Klauza from Polish Caravaning
for looking at caravanig going far beyond current trends
Yamaha Niken from Jacek Ociepko from Motorcycle for an innovative motorcycle design characterized by two fronts
Alfa Romeo from Rafał Jemielita from Playboy for returning to F1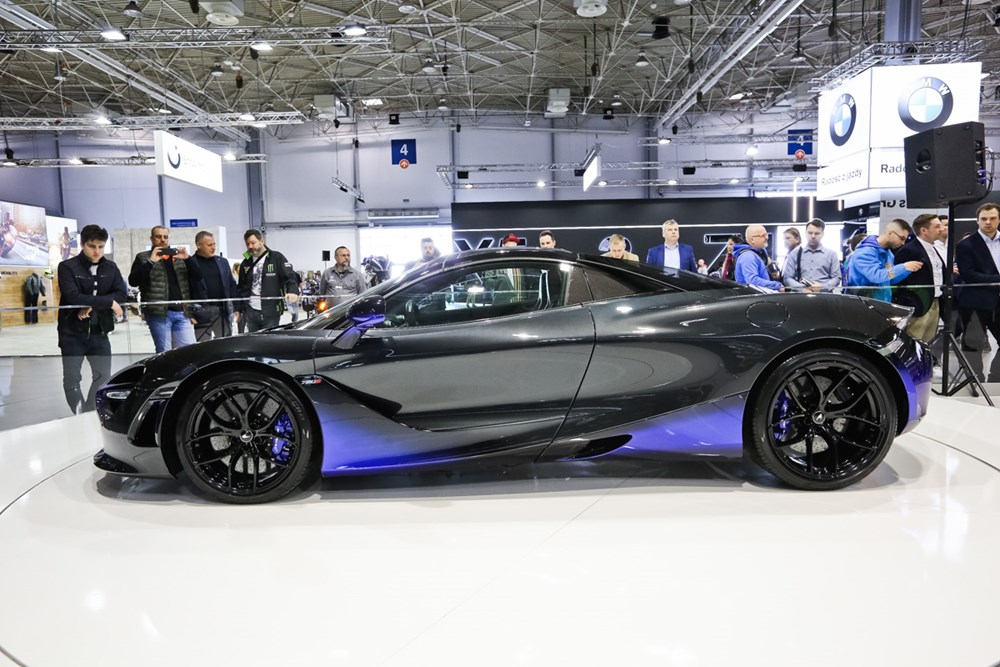 During the Poznań Motor Show, motoring media of Rzeczpospolita, Wirtualna Polska and Auto Motor and Sport were also giving their awards.
And for those who can not wait for the next premieres, bold and futuristic concepts and the next alternative vehicles, we invite you next year. Poznań Motor Show - the largest automotive trade fair in Central Europe as early as March 26-29, 2020.