International atmosphere at the Poznań Fashion Fair
2/5/2018 4:43:55 PM
More than 400 companies and brands from 15 countries presented their new collections at the Fair in Poznań. According to the exhibitors, the event was visited by a significant number of foreign entrepreneurs who were interested in the contracting meetings until the very last day of the event. Each subsequent edition of the Fair inspires growing interest of fashion bloggers.
The autumn edition of the Poznań Fashion Fair surprised everyone with the number of exhibitors from the footwear sector. The organizers offered two exhibition halls for the presentation of new collections of shoes and accessories. The brands from Spain and Serbia manufacturing designer shoes and accessories based on the latest technologies presented their offer on an unprecedented scale. According to the Pedro Miralles brand – this year's exhibitor at Poznań Fashion Fair – Spanish fashion is synonymous with quality and excellence. It stands out from the competition in terms of Premium materials quality, modern design and the scope of procedures used when manufacturing each pair of shoes or bag. Moreover, as the brand representatives claim: "Handmade and comfort are two key characteristics of Spanish fashion". The offer of footwear exhibitors is compatible with the media announcements concerning new trends: a leading role in the autumn-winter 2017/2018 season will be played by decorations: jewellery accessories, fur motifs, embroidery, as well as original heels. On the shop shelves you will find numerous models of high and heavy boots.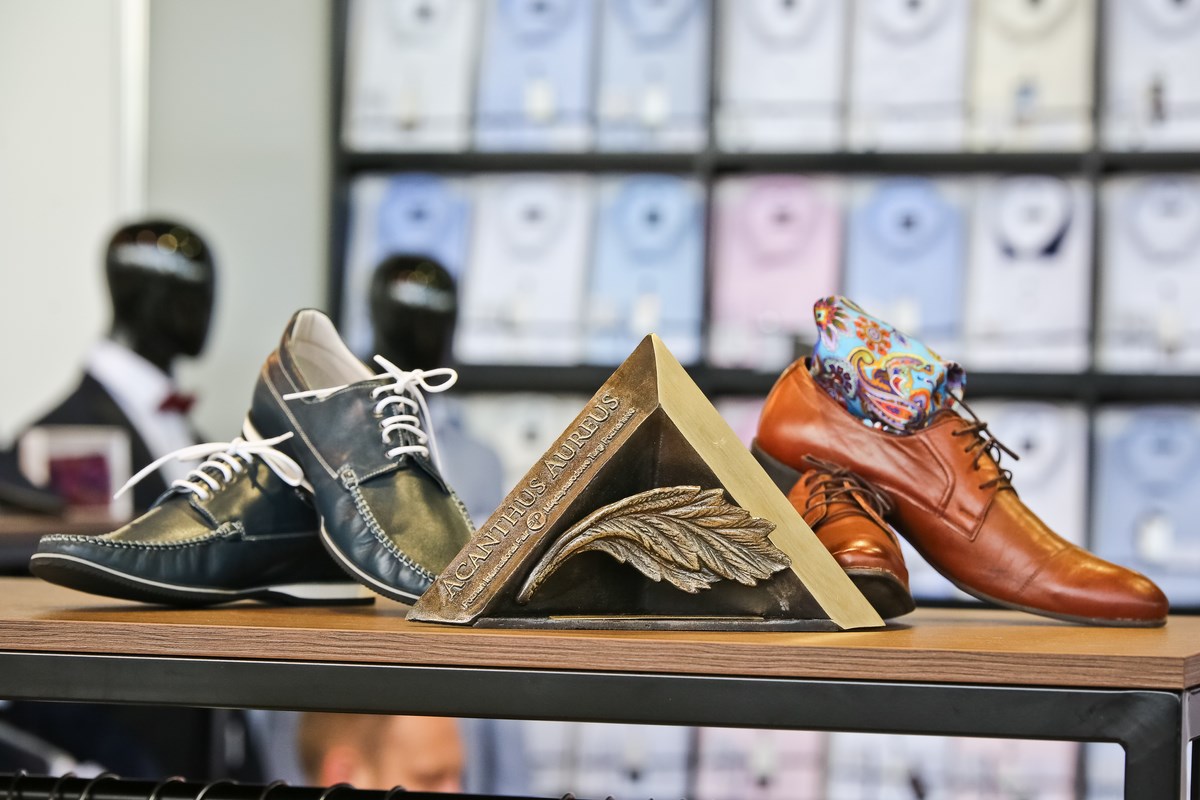 In the other two halls of Międzynarodowe Targi Poznańskie, new collections of women, men and children clothing were presented. Domination of silver colour was clearly noticeable, as it will become the hottest trend of the autumn-winter 2017/2018 season. Big caps, deconstructed classic clothing and velvet used for elegant and casual outfits were worth special attention. The collections for the summer season were largely based on ethno style combined with comfortable casual, passion for both classical and avant-garde aesthetics and focus on quality craftsmanship and traditional materials.
The group of exhibitors comprised a large representation of Polish manufacturers, including those awarded the Polska Moda (Polish Fashion) emblem for quality and fashion design. Some of them exhibited their offer on the impressive catwalk in the Earth Hall during the evening VIP gala event. MMER, GETEX, Gioiello, Carl Verssen, Mapepina, blu, FERIA, BOCA, Faber, Senso and KASTOR brands presented their new collections accompanied by live music performed by Mateusz Grobelny.  As part of the Poznań Fashion Fair, the organizers met influencers in the Bloggers' Zone. A dozen or so opinion-forming bloggers visited the exhibition, and some of them made a photo shoot for selected brands.
The next edition of the event will take place on 20-22 February 2018. For details visit: www.targimodypoznan.pl.