Cultural and Event Management Specialist
Poznań International Fair - the largest organizer of concerts and industry events in Poland is looking for ambitious candidates for the position of: Specialist for handling cultural events and events
At the position of a Specialist, there will be tasks in the areas of:
comprehensive organization and implementation of events for clients, including concerts, events, and cultural events
customer service: preparation of calculations, offers, contracts, etc.,
creation of the event along with the creation of event scenarios,
searching and acquiring potential clients from the concert and event industry
It is a dream job for people:
with experience in the areas indicated above,
focused on creation and creation,
who like working with people and for people,
able to divide time into various design tasks,
If:
you are a creative, responsible and independent person,
you know gastronomy and you are not afraid to go beyond the scheme,
you have experience in the areas indicated above,
you are a person focused on creating and creating a place worth coming back to,
you like working with people and for people,
you can divide your time into different tasks and face challenges,
you have experience in embedding your activities in business
this is the perfect job for you!
What will you gain, apart from stable work on a contract with a timely payment of remuneration?
When analyzing applications, we will give preference to Candidates
whose applications relate directly to our advertisement!
We invite  rekrutacja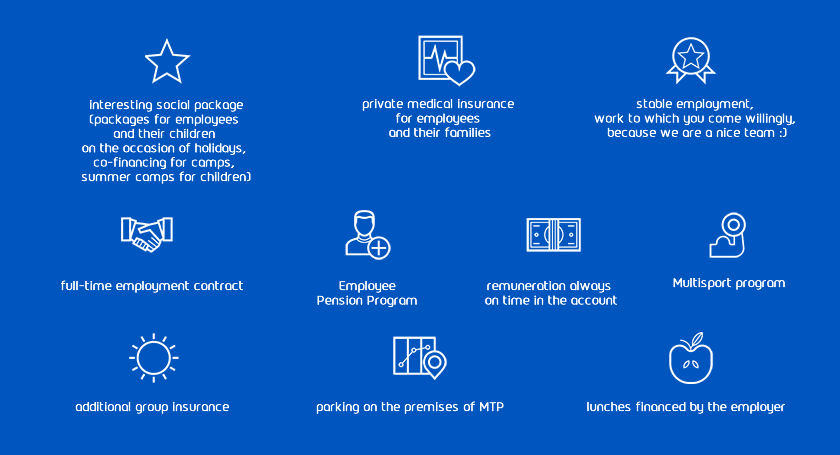 Sounds good? Send us your CV and portfolio!

Candidates interested in the recruitment process are asked to apply using the following recruitment form:


***
The administrator of personal data is Międzynarodowe Targi Poznańskie Sp. z o. o. with its seat in Poznań, ul. Głogowska 14. Personal data will be processed for the purposes related to the recruitment described above, until 3 months after the date of expiry of the recruitment advertisement on the pracuj.pl portal. Complaints and objections to the processing of personal data on the website should be reported by e-mail to the following e-mail address: iod
(Data Protection Officer). If necessary, the data may be made available only to entities cooperating with the Administrator for the purpose of recruitment. You have the right to access your data and request its rectification, deletion or limitation of processing, opposition to processing, withdrawal of consent or lodging a complaint to the supervisory body and the right to transfer personal data. We assure you that we make every effort to provide physical, technical and organizational measures to protect personal data against accidental or deliberate destruction, accidental loss, alteration, unauthorized disclosure, use or access, in accordance with all applicable regulations.