Waiter / Waitress [Port SOŁACZ]
If you are interested in co-creating the most awaited opening on the gastronomic map of Poznań, we have a great offer for you!
Try your chances in recruiting to the Port Sołacz restaurant.
It will be an exceptionally charmingly situated complex, high-class restaurant with a boutique hotel. We have a position prepared for you in one of the most stable enterprises in the region - the MTP Group. You have the chance to create a unique project completely from scratch. We offer a training package and full support to start. Depending on experience - a very competitive rate. At the outset, we offer a mandate contract.
Waiter / waitress position - tasks, areas of activity and expectations:
direct and professional service for guests in the restaurant and in the place where catering services are
provided, in accordance with applicable standards and procedures,
promoting the highest quality of service and caring for the satisfaction of guests,
experience in working in a similar position is welcome,
teamwork skills,
high personal culture, nice personality and positive energy,
communicative knowledge of the English language (knowledge of an additional language will be appreciated),
possession of a certificate for sanitary and epidemiological purposes,
work in shifts, as well as on Sundays and public holidays - flexible schedules,
category B driving license
If:
you are a creative, responsible and independent person,
you know the gastronomic market
you are not afraid to go beyond the scheme,
you are focused on creating and creating a place worth coming back for,
you like working with people and for people,
you can divide your time into different tasks and face challenges
this is the perfect job for you!
What will you gain, apart from stable work on a contract with a timely payment of remuneration?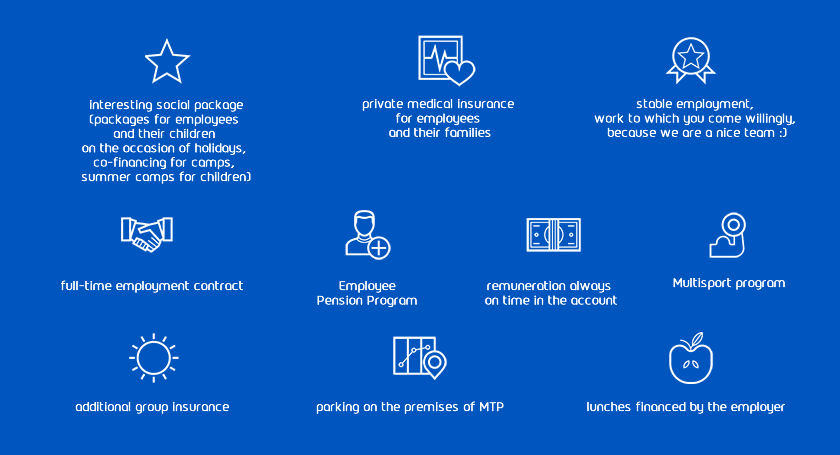 Sounds good? Send us your CV and portfolio!
Candidates interested in the recruitment process are asked to apply using the following recruitment form:


***
The administrator of personal data is Międzynarodowe Targi Poznańskie Sp. z o.o. with headquarters in Poznań, ul. Głogowska 14. Personal data will be processed for the purposes related to the recruitment described above, until 3 months after the date of expiry of the recruitment advertisement on the pracuj.pl portal. Complaints and objections to the processing of personal data on the website should be reported by e-mail to the following e-mail address: iod (Data Protection Officer). If necessary, the data may be made available only to entities cooperating with the Administrator for the purpose of recruitment. You have the right to access your data and request its rectification, deletion or limitation of processing, opposition to processing, withdrawal of consent or lodging a complaint to the supervisory body and the right to transfer personal data. We assure you that we make every effort to provide physical, technical and organizational measures to protect personal data against accidental or deliberate destruction, accidental loss, alteration, unauthorized disclosure, use or access, in accordance with all applicable regulations.