International Trade Fair of Medical Equipment and Instruments
SALMED 2020
01-03.09.2020, Poznań
SALMED International Medical Fair, held on a biennial basis, is Poland's largest venue for presenting products offered by manufacturers and suppliers of medical devices and instruments, equipment for hospitals, clinics and private medical practices, as well as laboratory companies and firms supplying rehabilitation equipment. The upcoming edition of the event is creating a great opportunity for the exchange of knowledge and experiences, and for forging relations between representatives of medicine, business and science.
One of the additional possibilities offered to Exhibitors during the fair is the presentation of their newest products, technologies and services. It is an excellent form of promotion and prominent display of products that are new on the market and those that make their debut at the fair.
New products are the driving force of technological development in every industry, which is why they are a very valuable addition to the trade fair offer. Products shown to professional audience are sure to be appreciated. Products debuting at the trade fair will be showcased in specially marked exhibitors' stands, which guarantees their high recognition among visitors as well as published in trade fair guides, press materials and on the fair's website.
An indispensable element of the SALMED fair is a program of seminars and specialist conferences, along with workshops, lectures and many business meetings. The thematic scope of SALMED comprises several conference modules: Management, Emergency Medicine, Rehabilitation Laboratory, Nursing and others.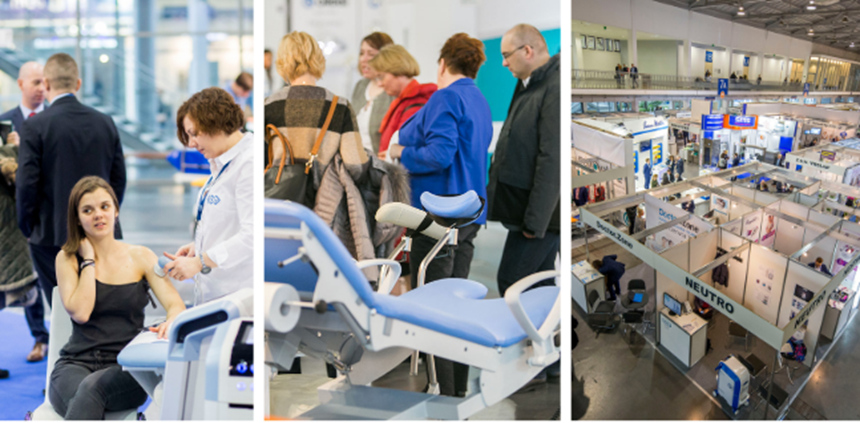 Thematic scope:
Medical equipment and instruments
Equipment for hospitals, clinics and medical offices
Equipment used in emergency medicine and medical rescue
Communication and information techniques
Laboratory, rehabilitation and physiotherapy equipment
Outsourcing for the health service places
 

;