CAVALIADA Summer: 9 flags and over 200 horses
Over 160 competitors and nearly 230 horses have been accepted to participate in the international show jumping event – CAVALIADA Summer, that will take place on June 22-25, 2023 on the beach in Świnoujście.
The list of competitors entered for the CSI2*, CSI1* and CSIAm-A includes representatives of nine countries: Argentina, Denmark, Estonia, Germany, Italy, Lithuania, Sweden, Ukraine and, of course, a large group of Poles.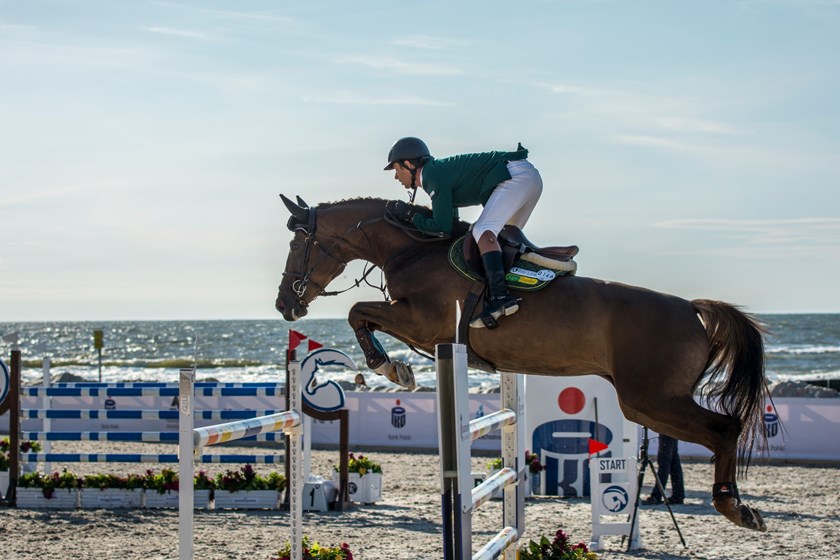 Among the guests from neighboring Germany, we will host many experienced riders with world ranking class wins throughout their careers. These are Marc Bettinger (with 51 such victories), Rene Dittmer (last year he was victorious in a Winners' Round class at CSI4* Gross Viegeln), Christian Hess, Mike Patrick Leichle and Philipp Schober.
However, today the young Marvin Jüngel can boast about the greatest success. A month ago, he was unbeatable in one of the most prestigious and most difficult classes in the world – the Hamburg Derby. Interestingly, among the stars of CAVALIADA Summer, we also see winners of this competition from previous years: Argentinian Pato Muente (2017) and Polish representative Cassandra Orschel (2022). It is worth recalling that in 2016 Cassandra, still competing for Germany then, won the CAVALIADA Summer Grand Prix in Kołobrzeg (pictured).
There is no shortage of good competitors representing other countries, such as: Juri Sokolovski from Estonia, who was second in the CSI2* Wohlde Grand Prix last year, and Denise Svensson from Sweden - the third rider of the CSI2* Lastrup Grand Prix.
In Świnoujście, fans will also see many well-known Polish stars of CAVALIADA, such as: Maksymilian Wechta, Mściwoj Kiecoń, Aleksandra Kierznowska, Daria Kobiernik, Marek Lewicki, Natalia Palmowska and Dawid Skiba.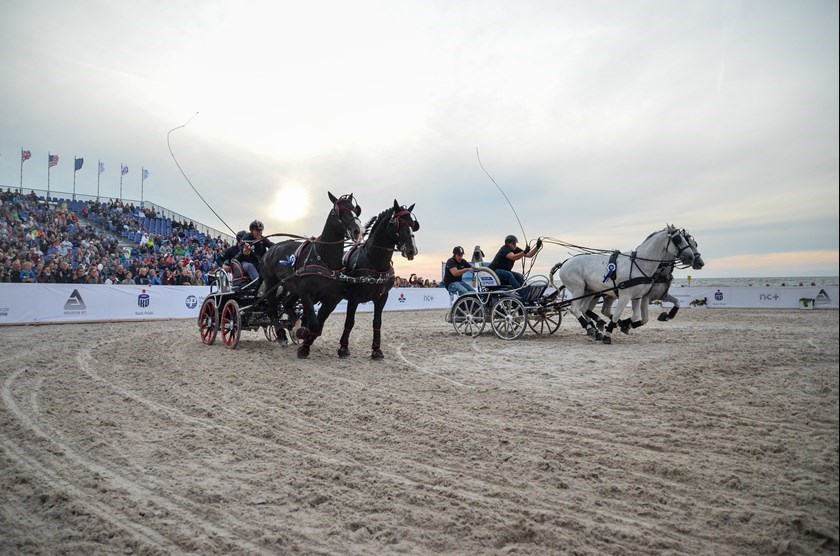 The full line-up of CAVALIADA Summer athletes will be complemented by CAVALIADA Future riders and pair driving teams.
The program can be found here: https://summer.cavaliada.pl/pl/kibice/wazne-informacje/program-zawodow/