Christianity in 3D at the Sakralia exhibition
3/21/2019 9:19:52 AM
The exhibition of paintings "Christianity in Three Dimensions" will be the main attraction of the Fair of Church Furnishings, Liturgical Objects and Devotions SAKRALIA held on March 22-23 in Poznań.
"Christianity in three dimensions" are reproductions of paintings by artists such as Salvador Dali, Caravaggio, Rubens and Raffaello Santi. Thanks to the special printing technique and glasses you will be able to admire them in three dimensions. The exhibition consists of over 40 works from different eras.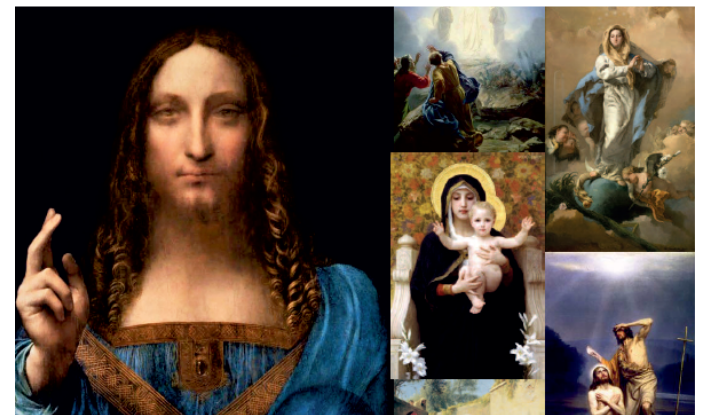 The program of the fair will also include floristic workshops, lectures and meetings. Conversations will concern topics such as virtual pastoral care and the role of social media in the church. Moreover, there will be a meeting with the creators of the Mystery of the Passion of Christ, the largest such spectacle in Europe, which takes place every year in Poznan and a meeting of Catholic youth in the Community LEDNICA 2000.

At the fair stands, you will find products and services for parishes, clothing for priests, liturgical objects, teaching aids for catechists, devotional articles, icons, sculptures and stained glass windows. Another category will be furnish elements for churches and bells, clocks, chimes, sound system and multimedia for sacral buildings, as well as heating installations for churches. The exhibitors will also present the offer of religious tourism - pilgrimages to sanctuaries in Poland and abroad.