Impressionist works go beyond the framework
6/24/2020 1:27:56 PM
The exhibition of paintings by impressionists and post-impressionists in 3D will be held for the third time in Poznan on 27-28 June on MTP Poznań Expo fairgrounds.
#BackInTheGame! For those who asked when the "Impressionists" will return to Poznan and for those who have not seen the exhibition.
Once again, you will see the animated three-dimensional reproductions of classics such as Monet, Manet, Morisot, Degas, Cezanne, Renoir, Sisley, Whistler, Gauguin and Vincent van Gogh.
The organisers invite you to an amazing journey through the world of art. Nearly 60 works of impressionists and post-impressionists processed using the anaglyph red-cyan technology. By using this technique works of the greatest painters will gain even greater depth and expression.
The light is blinding, breaking through the treetops and forcing viewers to squint their eyes. You just want to touch the sunflowers as they become so real, and ominous storm clouds extend over a rolling sea. Everything is in constant motion, although sometimes this is the image of "still life". The three-dimensional reproductions of the paintings so well known to all of us will allow visitors discover further details of the plan and the elements unnoticed until now.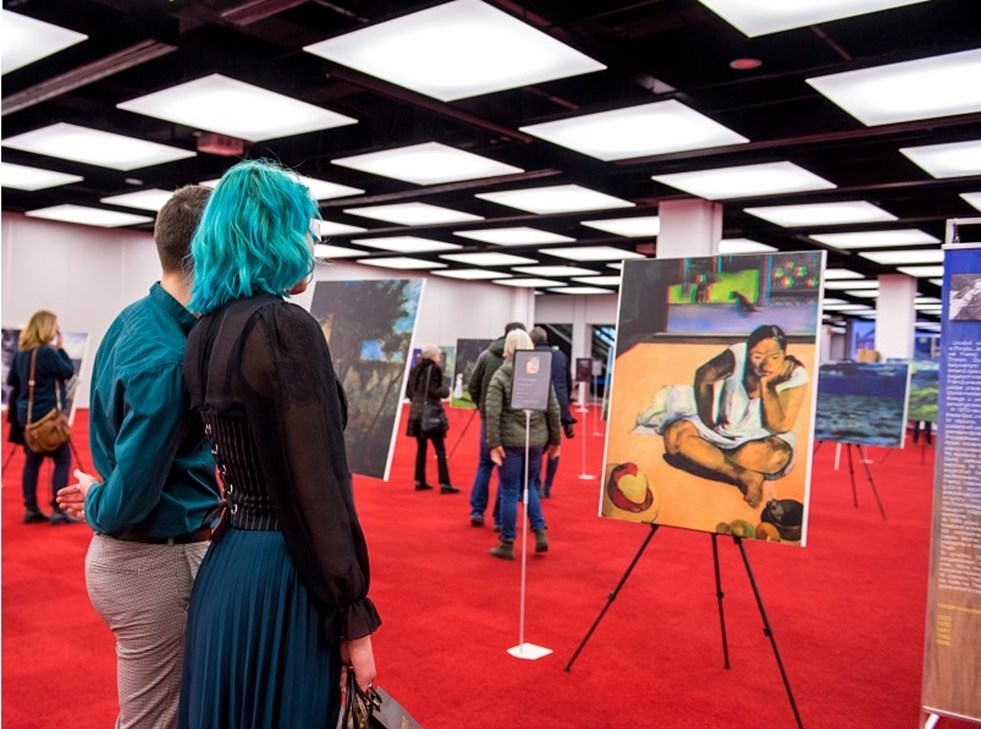 - The exhibition already has its loyal fans who repeatedly return to their favourite works − not only here in Poznan − says Barbara Vogt, director of the exhibition. − We will also see them at exhibitions in other cities. They say that each time they discover something new, and 3D shows them more and more mysteries of the painting. It only takes a little time, patience and a few hints of a charismatic guide.
The event will take place in compliance with all safety rules and guidelines of the General Sanitary Inspectorate.
Tickets with a specific date and time of entrance to the exhibition are only available on-line at www.ToBilet.pl.
27-28.06.2020
MTP Poznań Expo
PCC Hall, level 1, entrance B
Opening hours:
06.27.2020, 10.00-17.00;
28.06.2020, 10.00-16.00
Ticket prices:
Pre-sale until June 19, or until the pool of tickets lasts at promotional prices:
Single normal ticket − PLN 35/person (presale PLN 25.00/person.)

Group single ticket − PLN 31.50/person (presale PLN 22.50/person.)
When purchasing more than 10 tickets, 10% discount
Single discount ticket − PLN 25/person (presale PLN 20.00/person.)
applies to children aged 3-7 years and holders of a valid pupil, student, pensioner or large family cards. At the entrance to the exhibition the above-mentioned document authorising the discount should be presented.
Free admission for children under 3.

Car park on MTP Poznań Expo fairgrounds − PLN 15 (on the day of the event)