MEBLE POLSKA Furniture Fair Special Edition
The platform is open to participants!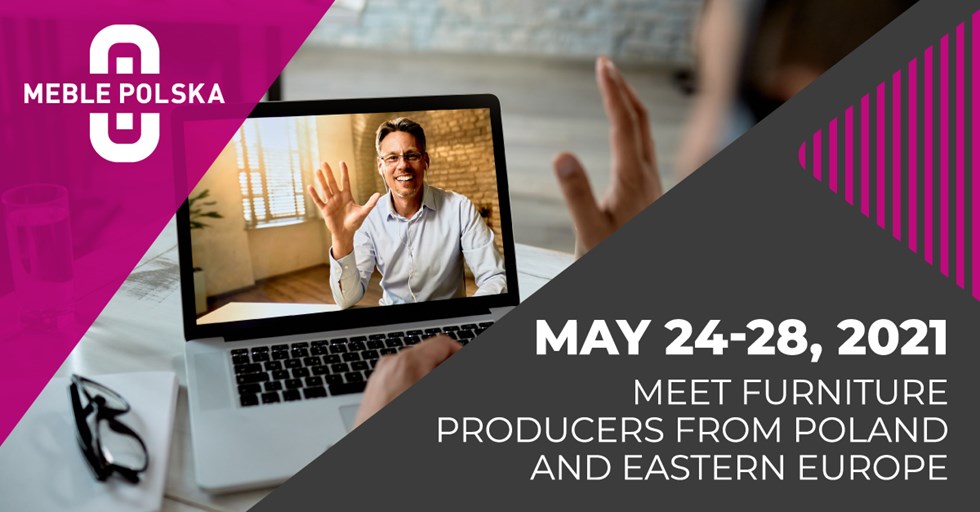 Pre-event
May 24 marks the official opening of MEBLE POLSKA Special Edition, which will last until May 28. It is during this period that all scheduled meetings and lectures will be held.
However, furniture buyers will have access to the platform earlier. VIP participants will be able to use it from May 3, and other merchants from May 10. This will allow everyone to prepare well for the event in order to use it as effectively as possible. In particular what I mean here is completing one's own profile, searching for information on exhibitors and their products using recommendations prepared automatically by the system on the basis of trade preferences and, as a result, selecting partners for meetings and arranging them at convenient dates - explains Józef Szyszka, Director of MEBLE POLSKA Special Edition.
Exhibitors have been creating their profiles on the platform since April. Among them are such well-known furniture market brands as Meble Wójcik, Gala Colllezione, Befame, Taranko, Calitan, FDM, Halmar, MC Akcent and Grupa Poldem. Companies from Belarus, Romania, Ukraine and Turkey will also present their offerings in addition to Polish manufacturers. Ashley, Wayfair or XXXLutz have already confirmed their participation in the event. In addition to furniture manufacturers, companies offering home furnishings, lighting and fabrics will also participate in the event as exhibitors. "Every day, there are new companies joining in as exhibitors. As we keep selling exhibitor packages, we will continue to complete their profiles until May 23. This is possible because in contrast to traditional trade fairs, online meetings do not require time-consuming stand construction and exhibition planning in exhibition halls. However, we encourage all companies willing to participate to make their decisions as early as possible, as being available on the platform prior to the beginning of the event itself, has a great impact on the final results," says Józef Szyszka.
Participants from all over the world
Due to the nature of the event, the majority of exhibitors consider the acquisition of new business partners to be the main objective of their participation. That is why we came up with a global promotional campaign focused on reaching out to new buyers who have not yet visited the Poznań furniture fair with information on the Special Edition of MEBLE POLSKA. Those who have purchased tickets or registered thus far are mostly foreign buyers (currently they account for over 90 percent of all participants!). Amongst them are merchants from such countries as: Brazil, Bulgaria, Finland, India, Ireland, Canada, Kazakhstan, Mexico, Germany, Russia, Slovakia, United States, Turkey, Hungary, United Kingdom and United Arab Emirates.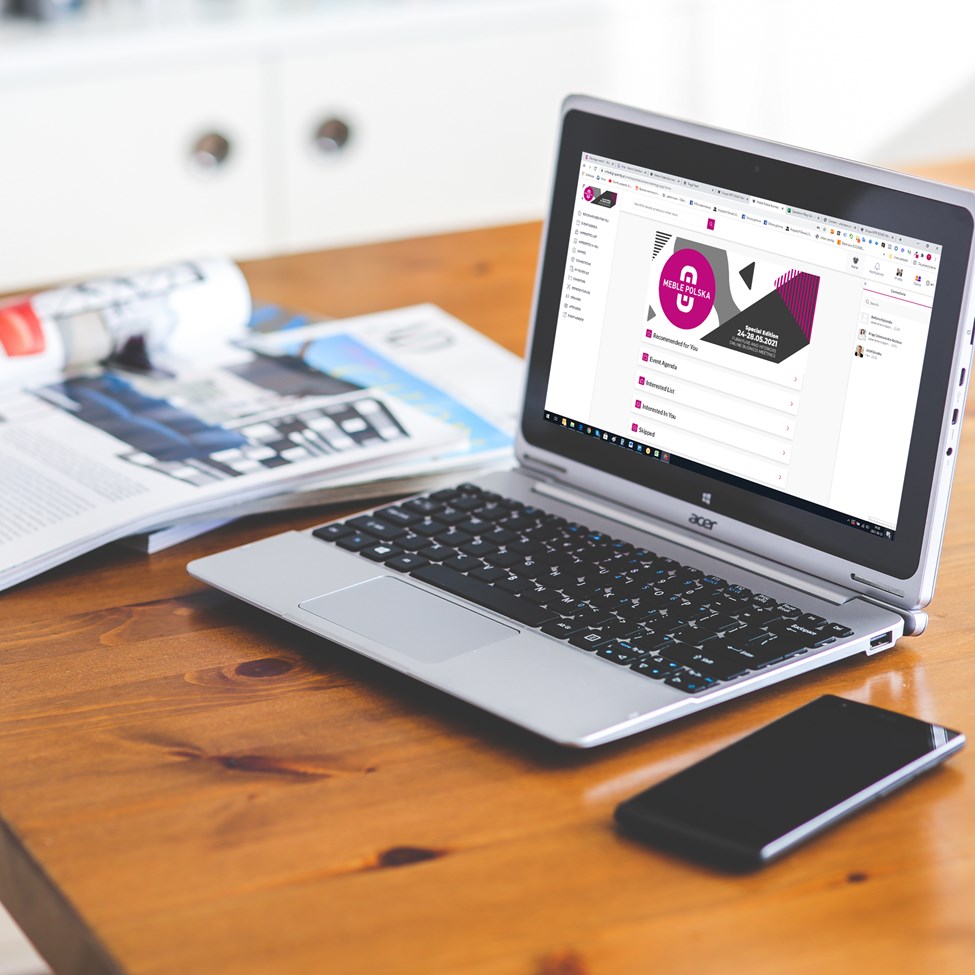 MEBLE POLSKA Special Edition
The MEBLE POLSKA Special Edition Furniture Fair, the online business meeting for the furniture and interior design sectors which will be held from May 24 to 28, is an alternative solution to traditional trade shows, which could not be organized in the first half of the year due to the pandemic. The online event organized by Grupa MTP will allow representatives of the furniture and interior design sectors from all over the world to meet and hold business talks without taking risks related to direct contact and travelling. Participation in MEBLE POLSKA Special Edition will also be an opportunity to broaden knowledge of selected export markets during a series of interesting lectures and webinars. The event will be organized with the use of an intuitive online platform, which is based on artificial intelligence for matching business partners. One of its advantages is the ability to search for clients according to business interests and to hold an unlimited number of video calls and chats. The system will automatically recommend partners for meetings interested in our services, save the arranged meetings in a calendar synchronized with Outlook and Google, and notify about the forthcoming meeting in advance.
For more information and to purchase tickets please visit www.meblepolska.pl