Next edition of STONE fair
11/28/2018 7:00:55 PM
For several editions it can be more and more clearly seen how important for the stonemason industry STONE fair has become in this part of Europe. Its edition of this year will take place on 14-17 November 2018 on the premises of Poznań International Fair.
STONE Fair have a contracting nature which means in practice that it is open only for B2B visitors. It can be found that statistics of previous editions reflect a growing popularity of this event.  Since 2014, the number of exhibitors and visitors has increased by several dozen per cent. Year 2017 recorded 200 exhibitors from 18 countries: Poland, Portugal, Slovenia, Italy, Ukraine, China, Belgium, India, Hungary, Lithuania, United Kingdom, Czech Republic, France, Sweden, San Marino, Netherlands, Spain and USA. It is worth stressing that foreign companies account for 60% of fair participants. At the 2017 fair, over 5 thousand visitors appeared.
- We are extremely glad that interest in the fair among exhibitors and visitors grows year by year – says Robert Mieldziuk, director of STONE fair. - At each consecutive edition, our loyal partners appear but the number of new exhibitors from the industry, debuting at Poznań fair is also increasing.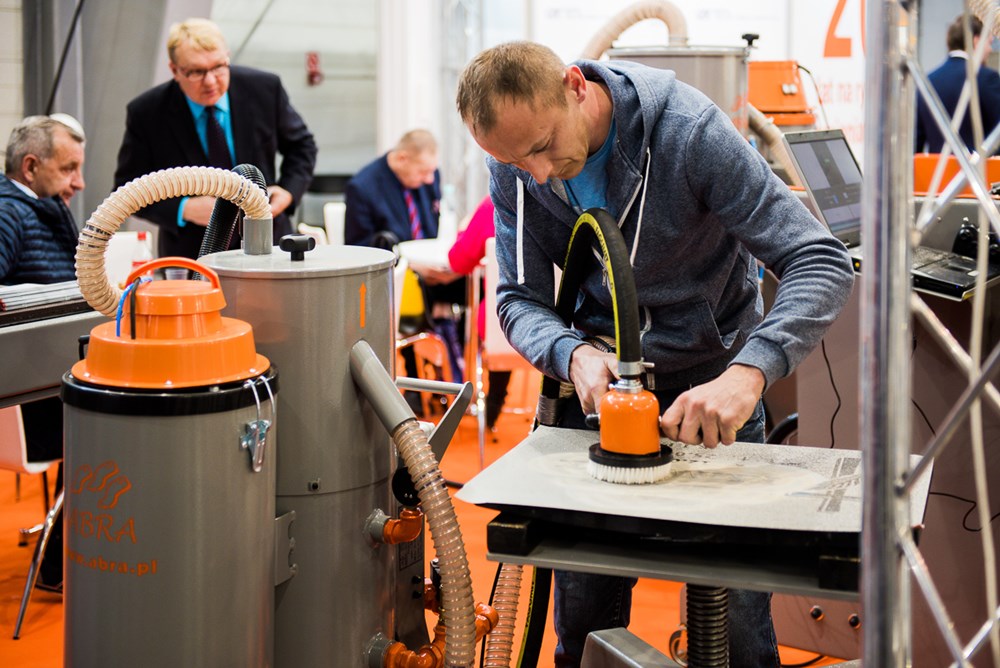 Poznań STONE Industry Fair is addressed to all those form whom stone is the basis or the part of activity - stonemasons and representatives of the construction industry, architects and designers. STONE means an exhibition of natural stone, professional stone cutting and processing equipment as well as chemical agents designed for cleaning and maintenance of stone surfaces. The infrastructure of Poznań International Fair is perfectly adapted to presentation of large-size materials and machines in motion.
In the same period, events complementary to STONE fair will be held: Wojciech Krawczyk MEMENTO Poznań Funeral Fair and GLASS Industry Fair. – Many leading manufacturers and distributors of machinery have in their offer, for example, equipment for processing of both stone and glass. The presence of specialists of those three industries, which has already become traditional, will enable exhibitors gaining even higher return on this marketing investment  – Robert Mieldziuk emphasises.
More information about the fair is available at: www.STONE.mtp.pl/en.
.