PARP with first regional office in Poznań
The Polish Agency for Enterprise Development opened its first regional office. The facility in Wielkopolska is located at the MTP Poznań Expo and will be a contact point for entrepreneurs from the western part of Poland.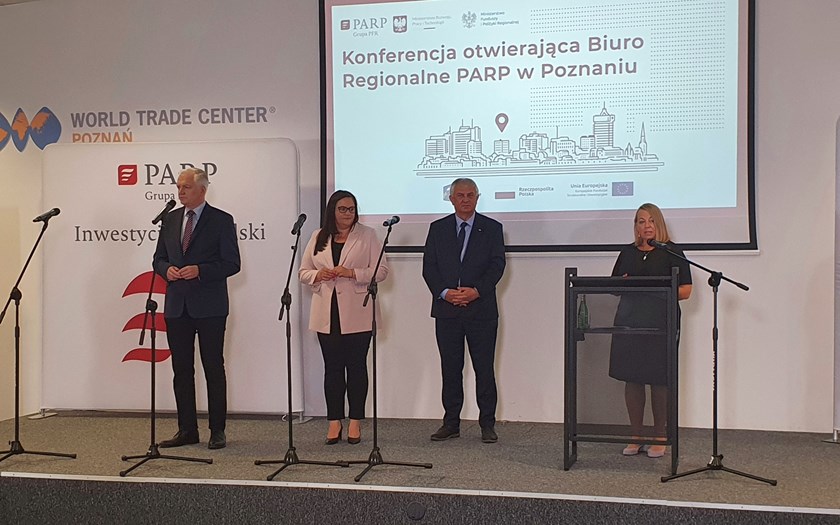 PARP wants to be closer to the entrepreneurs it is supposed to support. The Poznań office is not only to carry out information and promotion activities, but also to support companies in periodic difficulties. This task will be carried out by the SME Early Warning System (EWS) information point. In addition to financial support, companies - especially small and medium-sized ones - need advice, especially when there are difficulties in operation, sometimes difficult to identify by the entrepreneurs themselves. They will be provided by EWS experts. The Early Warning System is one of the Agency's most important projects this year, which will be managed from the regional office in Poznań.
- Introducing innovations strengthens the export potential of Polish entrepreneurs - says Tomasz Kobierski, Chairman of the Management Board of Grupa MTP. - The fair in Poznań, which is celebrating its 100th anniversary, has enormous experience in this field. I am glad that the PARP office was established in our area. Thanks to this, MTP Poznań Expo will become the most important address for companies that think innovatively and pro-export - he adds.
PARP's regional office is located at ul. Bukowska 12, in the World Trade Center building. Three more regional offices of the Agency will start operating soon.