Poznań International Fair No. 1 in Poland
11/28/2018 7:00:55 PM
Poznań International Fair is the only Polish exhibition facility with an exhibition area of over 100,000 sq m. according to the prestigious report of the World Association of Exhibition Industry, UFI.
UFI - The World Association of Exhibition Industry has just published an updated version of the "UFI World Map of Exhibition Venues" report. Poland was in the 16th place among the 28 national and regional markets covered by the report. The UFI study includes, that only objects which have an exhibition area of ​​at least 5,000 sq m were taken into consideration.


There are 19 facilities in Poland that meet the UFI requirements. The unquestionable number one among them is the Poznań International Fair, which ranks first among trade centers in Poland and Central Eastern Europe. Halfway from Warsaw to Berlin and within the reach of 7 agglomerations, in the very center of downtown Poznań, MTP has the most modern, professionally prepared trade fair grounds that host more than a million visitors annually at over 100 venues. It is in Poznań, that top industry events take place, where new products and premieres are shown. This is where business leaders meet to make key decisions about the future of their businesses.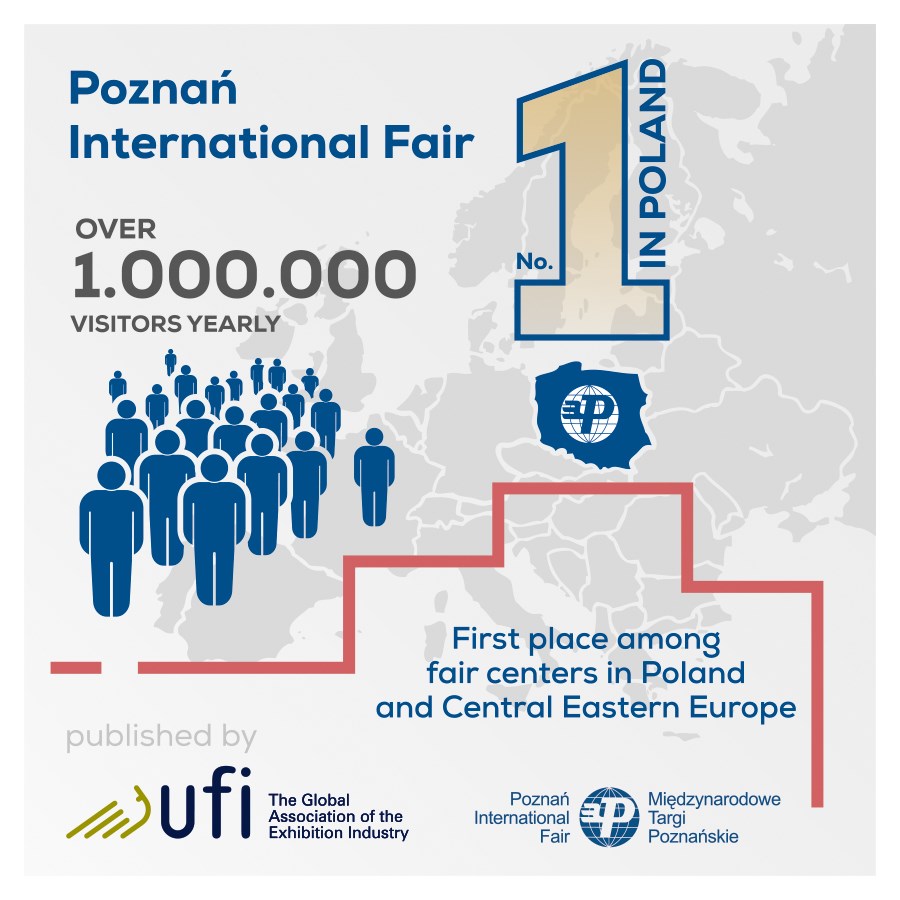 The UFI World Map of Exhibition Venues report is available on the UFI website:
http://www.ufi.org/wp-content/uploads/2018/06/UFI_World_Map_of_Venues_2017_revJune18.pdf