Poznan is the city of premiers
1/10/2020 9:55:35 AM
POLAGRA-PREMIERY (International Fair of Agricultural Mechanization) is a very important event for the agricultural sector in Poland and Central and Eastern Europe.
On January 17 - 19 January, 2020, Poznan will be a place of agricultural industry premiers. POLAGRA-PREMIERY (International Fair of Agricultural Mechanization) is the perfect place for business representatives to share knowledge and experience. The fair is based on a wide range of topics addressed to professional audience and on a high level of professionalism of all accompanying events co-organized by industry representatives and trade associations. The fair is mainly a great opportunity to see for the first time in Poland new products for the season 2020 and compare the offers of different suppliers. The exhibitors emphasize that the date of Fair, which is organised shortly after Agritechnica Fair in Hanover, is a very good solution that enables farmers to see current trends and new products. The January date of the event is the perfect time to suggest farmers the ideas of new investments. For many years, Polagra-Premiery International Fair of Agricultural Mechanization have been gathering a group of outstanding entrepreneurs and tens of thousands of visitors interested in news and agricultural development in Poland.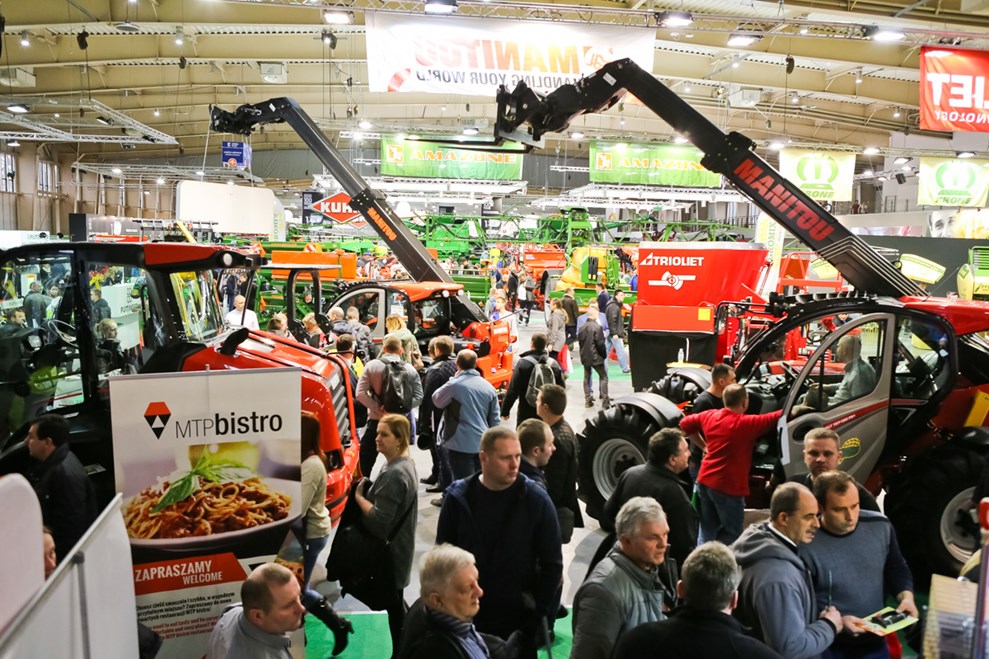 Extensive programme of events
Polagra-Premiery is also a platform for exchanging knowledge and experience, where professionals from the agricultural sector may not only see numerous new technologies, machines and tools, but also have an opportunity to exchange ideas and solutions for the current challenges and problems. The upcoming edition of the fair will show new products but also will offer a rich program of events. In cooperation with top publishers of agricultural sector we will organize a conference, divided into two separate panels addressed to different professionals. On 10:00 am, we will start with "Zootechnician's Day" together with the Agency for Restructuring and Modernisation of Agriculture, we will organize free training in using IRZplus website. On 11:00 pm "Agronomist's Day" will continue with current challenges and innovations in the farm cultivation and machinery. In addition we will create an IRZplus zone in the Innovation Hall, where computer stations will be available to provide training to a few hundred people during the fair. We also plan a contest with prizes worth approximately PLN 50 000.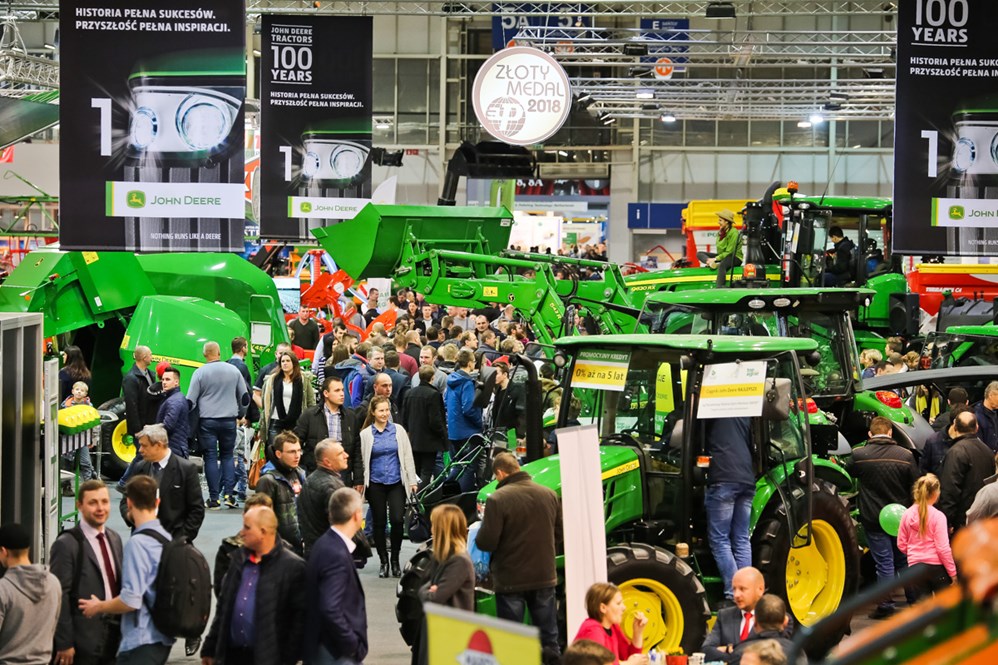 We focus on innovative agriculture and extensive promotion of Polish producers
In one of the exhibition halls, we plan a special "Innovation Zone" with many interesting events. Its visitors will be able to see new products presented by different brands and meet representatives of the media and professionals, who will be open to talk about current trends in the industry. One of the pavilions will be dedicated entirely to Polish producers, as we care about their development and promotion. We want to encourage them to establish international business contacts; therefore we continue and extend our Hosted Buyers programme. Previous years have shown that this programme was highly popular, which inspired us to invite to the next edition approximately 100 merchants from 13 countries of Southern and Eastern Europe.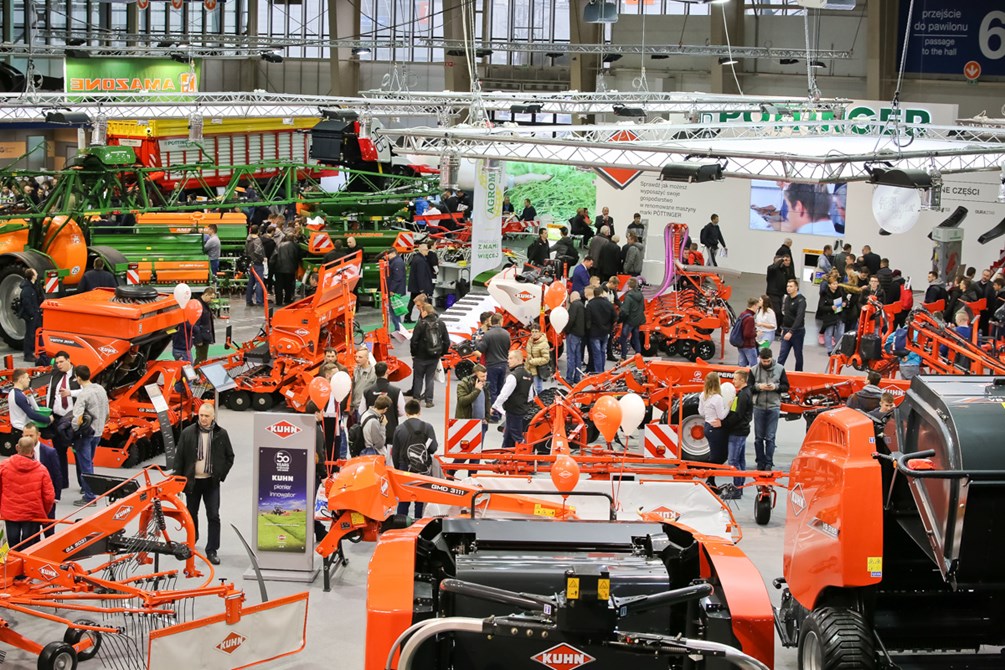 Gold Medal - expert's award
November 29 is the deadline for submitting products to MTP Gold Medal competition. This competition is organised for modern and innovative products, manufactured with the use of high-class technologies. The submitted products are evaluated in two stages. After the verdict of the Jury's expert team of the Jury, the next stage of the competition begins - Gold Medal plebiscite 'Consumers Choice', where visitors and Internet users are jurors. Visitors may vote in specially prepared Champions Zones and using solutions provided by mobile promoters or via the website, even a month after the fair.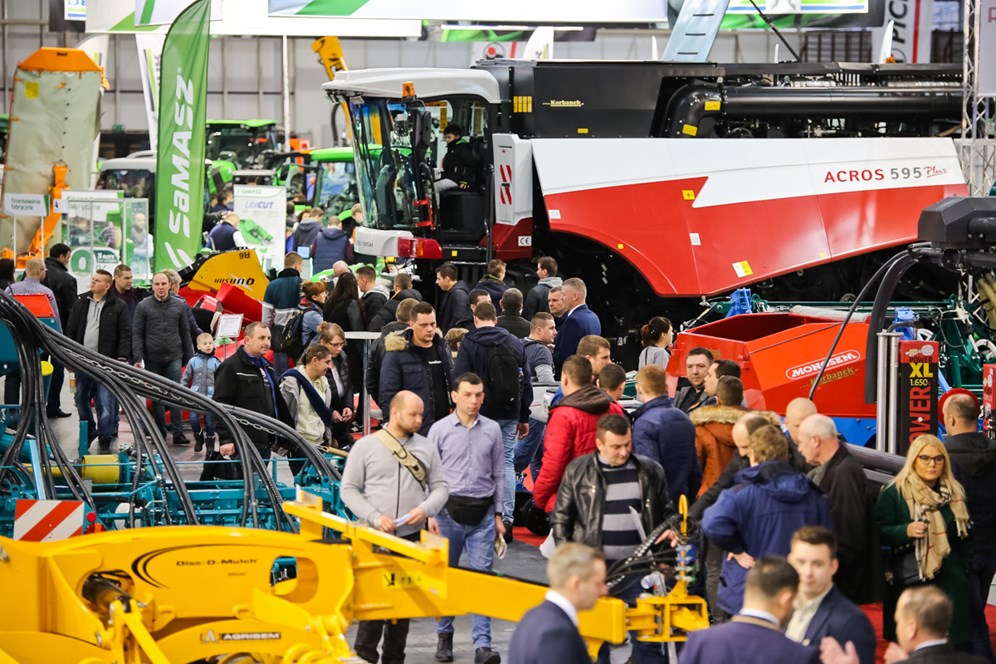 Receive free invitation or organize a group
Are you a professional working in the agricultural industry, who wants to visit the Polagra-Premieres exhibition? You can receive a free invitation, which authorizes you to a single entry to the Fair. Or maybe you want to organize a larger group of visitors? Take advantage of the unique offer of financing a group travel and free passes for all its members. Value of the subsidy may amount to PLN 700 or 900, depending on the travelled distance. For more information visit www.polagra-premiery.pl

News on the program of events, exhibitors and partners are presented on our website www.polagra-premiery.pl