The year of the great projects
12/12/2019 10:47:12 AM
Beginning of Arena reconstruction, refurbishment of halls and construction of the underground car park - the next few years for Grupa MTP will be a period of many investments and great events, starting from Expo 2020 in Dubai, new editions of popular fair events, up to continued development of services.
1.4 million people visited the MTP Poznań Expo in 2019. They were visitors and exhibitors, participants of conferences and congresses as well as cultural and sport events. Grupa MTP has been the leader of the fair industry in Central and Eastern Europe for almost 100 years and a strong player in the MICE industry (Meetings, Incentives, Conferences and Exhibitions Industry). It has 100 fair events in its portfolio.
Last year, Grupa MTP was the organiser of 80 fair events attended by 9,595 companies and 853,649 visitors. 1,682 exhibitors came from abroad. At the Poznań fairs, exhibitors from Germany, Italy and China presented themselves most frequently. Fair visitors came to Poznań from 80 countries, including Germany, Ukraine, Lithuania, the Czech Republic, Belarus, Italy and Russia.
The largest fairs in terms of the number of visitors were:
Poznań Motor Show/Alternative Fuels Technology,

Poznań Game Arena,

Education Fair,

Poznań Sport Expo,

Budma/WinDoor-Tech.
The highest number of exhibitors presented themselves at the following fairs:
Budma,
ITM Polska,
Drema,
Gardenia,

Pol-Eco System.
Conferences, congresses and concerts
In the facilities managed by Grupa MTP, 253 events took place in 2019: concerts, sports competitions, congresses and conferences. The most important events included the Western Balkans Summit which took place on 4-5 July and gathered major European leaders, including Angela Merkel, Theresa May, Édouard Philippe, Federica Mogherini, Andrzej Duda and Mateusz Morawiecki.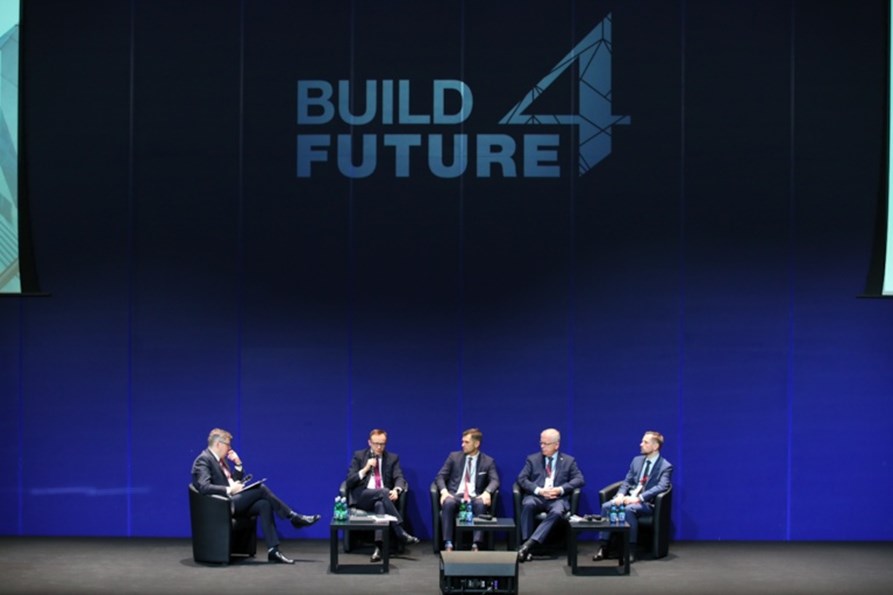 Grupa MTP is both the host and the organiser of the events. In 2019, it organised 8 own congresses and conferences, including Golden Marketing Conference, MOVE, Build4Future, attended by almost 3 thousand people.
In 2019, such artists as Dido, Alan Walker, Alvaro Soler, Archive, Mariza, Chris de Burgh had their performances in our facilities and the première of Stanisław Moniuszko's opera "Paria" took place at the Arena.
Not only trade fairs
The changing activities of Grupa MTP are reflected in an increasing percentage of revenues generated by services for business and customers.
- IdeaExpo built 6,100 stands with a total area of 185,000 sq. m.
- The new service introduced in 2019 - ToBilet sold tickets for 213 events.
- GARDENcity restaurants served over 115,000 guests attending 903 events.
- City Marketing placed 20 aesthetic advertising pillars in Poznań and started exchanging shelters at public transport stops. By the end of 2024, 600 new shelters will be built.
PWK Anniversary
In 2019, we celebrated the centenary of the Universal National Exhibition (PWK). On this occasion, the fair featured the exhibition "First time - the modernist breakthrough of the Universal National Exhibition", city games and excursions around the fairgrounds as well as two scientific conferences. The celebrations were accompanied by an outdoor educational campaign to remind Poznań residents about the fair history of the city.
Grupa MTP jest zarówno gospodarzem wydarzeń, jak i ich organizatorem. W 2019 roku zorganizowała 8 własnych kongresów i konferencji, m.in. Golden Marketing Conference, MOVE, Build4Future, w których wzięło udział prawie 3 tys. osób.
W 2019 roku w naszych obiektach wystąpili tacy artyści, jak Dido, Alan Walker, Alvaro Soler, Archive, Mariza, Chris de Burgh, a w Arenie odbyła się premiera opery "Paria" Stanisława Moniuszki.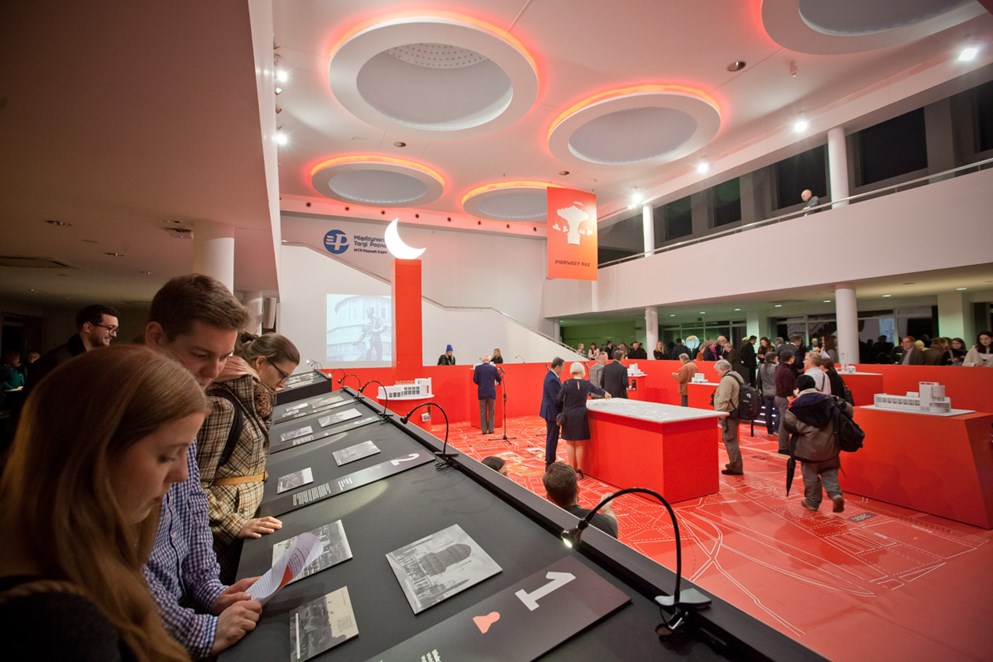 2020
2020 will be a year of many investments and major events. Grupa MTP will organize 92 events. New formula will be applied to Poznań Motor Show which will focus on electromobility (among others, test drives by electric cars will take place) and Pol-Eco System: Eco Trends - an event promoting ecology as a lifestyle, intended for a wide audience will accompany the meeting of the leaders of the environmental protection and municipal management industry.
Considerable changes will be also observed by fair visitors and exhibitors – Grupa MTP has purchased a new BeMatrix exhibition system - a modular system that allows for the possibility of creating any forms.
 IP Friendly
Grupa MTP intensifies its fight against infringements of intellectual property rights during the events it organises. The main assumption of the IP Friendly project is to enable exhibitors to react quickly and effectively in the event of disputes, without engaging in lengthy court proceedings. The party affected gains the opportunity to submit an application for the settlement of a dispute which takes place still during the fair event. It is performed by an independent and impartial arbitrator who is an expert in the field of intellectual property rights.
EXPO 2020
The EXPO 2020 World Exhibition will start in Dubai in October. The Polish Pavilion at this exhibition will be built by a consortium of Polish companies – Grupa MTP and FM Aldentro. The body of the Pavilion, designed by the WXCA design studio makes an open upward growing modular structure that invites visitors to relax in the shadow of a wide-spreading roof and contemplation of an installation floating above the visitors' heads - a kinetic sculpture depicting a flock of flying birds.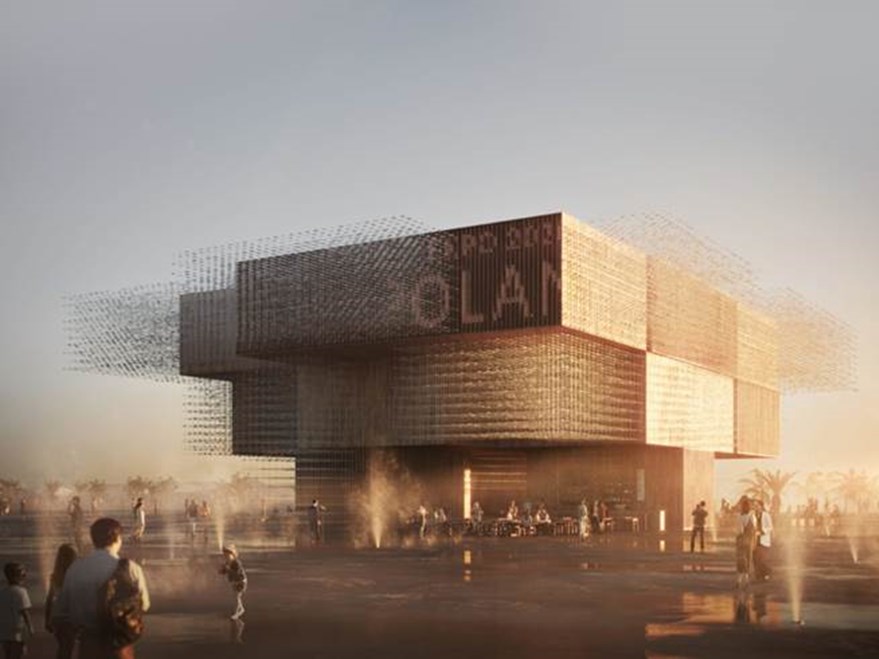 Investment 2020
In 2020, several investments projects important for Poznań and Grupa MTP will be launched. The biggest one will be the renovation of the Sports and Entertainment Arena. Its interior will be completely rebuilt. The floor level will be lowered by almost 6 metres. This will change the layout of the stands which are currently arched and distant from the parquet floor. The new stands will be parallel to the pitch, steeper and multi-levelled. This will allow to increase their capacity but also to save space for the so-called sky boxes, i.e. Enhanced standard spaces designed for social and business meetings. The stands will be mobile, which will enable their complete folding and leaving the dance floor slab empty. The facility will also comprise changing rooms, dressing rooms, conference rooms, a food court and a restaurant with a terrace. The roof of the building will also be renovated. This is the beginning of revitalization of the area around the Hall. The completion of the renovation is scheduled in 2021.
Another important investment will be the construction of an underground car park for 500-600 cars on the premises of MTP Poznań Expo. It will be used mainly by participants of events organised here but the car park will also be open for residents and visitors. The car park shall be ready in 2021.
MTP Poznań Expo will also become greener - in the double sense of the word. The plans assume the creation of plant squares next to Hall 10, nearby the Poznań Congress Center, to replace Hall 14 which is to be demolished in 2020. Photovoltaic cells will appear on the buildings, and the Poznań Congress Center building (formerly Hall 15) will undergo thermal modernisation (combined with the façade replacement). Hall no. 4 will also be renovated.