We protect your business!
Grupa MTP, Poland's largest organiser of trade fairs, conferences and congresses, intensifies the fight against intellectual property rights violations during its events. Together with one of the largest Polish law firms − SMM Legal, MTP Poznan Expo implement an innovative project that allows exhibitors to quickly resolve disputes concerning intellectual property − IP Friendly.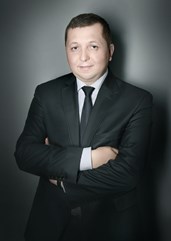 - IP Friendly is an absolutely innovative initiative in the Polish exhibition industry − says Vice President of Grupa MTP Tomasz Kobierski. − We are the first in Poland to introduce tools that will not only provide protection of intellectual property rights at trade fairs, but at the same time remain close to the business needs of our exhibitors − he adds.

The main objective of the IP Friendly project is to enable exhibitors to quickly and effectively respond in the event of disputes, without engaging in prolonged litigation. The aggrieved party has the possibility to apply for the resolution of the dispute, which is done during the exhibition event by an independent and impartial arbitrator who is an expert in the field of intellectual property rights. Grupa MTP provides the infrastructure necessary to carry out the dispute resolution procedure, without being involved in it in any way.

- We have cooperated with Grupa MTP for many years and together we have completed a lot of different projects for this client. Thanks to this we perfectly know the legal and business needs of exhibitors − says Przemysław Maciak, attorney, Managing Partner of SMM Legal. - The expertise and knowledge of international trends in solving similar problems helped us create a procedure adapted to the demanding specifics of short-term trade events − he added.

Similar solutions based on models of accelerated arbitration procedures developed by the World Intellectual Property Organisation are already used, among others, at the trade fairs organised by SingEx in Singapore and Palexpo in Geneva.

- This procedure is to be used primarily by exhibitors. We have created a flexible, fast, informal and transparent procedure for resolving such disputes. As a result, an expert will decide whether there has been a violation of intellectual property rights and will be able, for example, to order the removal of an exhibit from the stand − explains Tomasz Kobierski, Vice President of Grupa MTP.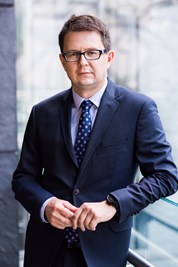 - Using foreign models successfully implemented by the exhibition industry giants, the experts of SMM Legal proposed new, transparent rules of cooperation to protect intellectual property rights of exhibitors at the world level − explains Professor Rafal Sikorski, Ph.D., Adam Mickiewicz University, Attorney-at-law, Senior Partner SMM Legal.

An application to initiate the Friendly IP procedure may be submitted by both an exhibitor and other persons. It is essential that the applicant holds the intellectual property rights which are violated. In practice this means that applications may be submitted by the author and those to whom the author transferred proprietary intellectual property rights or granted a licence to use the rights.

The Friendly IP project thus meets the real business needs of the exhibition industry, offering flexible and effective tools to protect intellectual property rights and helping to build awareness in this regard among entrepreneurs.